These guidelines have been drawn up by the European Federation of Abrasive Manufacturers "FEPA" for the use of abrasive cut-off and grinding wheels for metal and stone.

NovoAbrasive has been a FEPA member since 2017.


Check for the EN 12413 mark and the expiration date on the abrasive disc.




Do not use the disc without the EN 12413 mark.


Be sure to read the operating instructions



Do not throw away the instructions and review it periodically.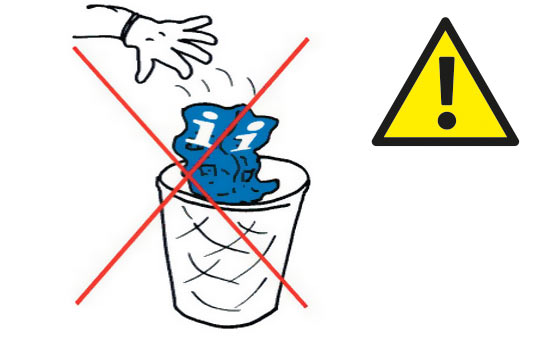 Check the abrasive wheel for damage or unusual stains.




Do not use a damaged wheel.



The speed indicated on the machine must not exceed the speed indicated on the disc.



Do not use a disc with a speed lower than that specified on the machine.



Type 41, Type 42, Type 27 Correctly fitted flanges.




Incorrectly fitted flanges type 41 / type 42, type 27.




Make sure the protective cover is installed correctly.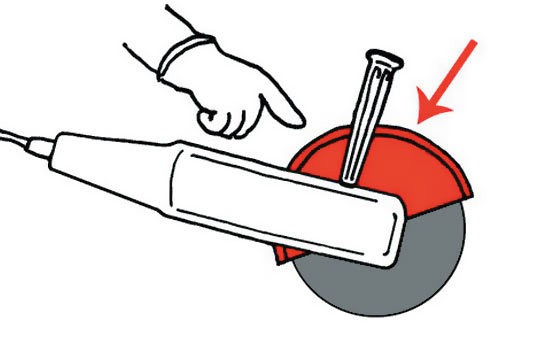 Never remove the protective cover.




The work surface is securely fixed.




Do not cut on an unstable work surface.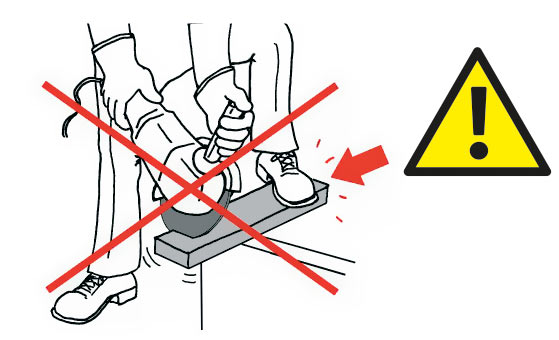 Use personal protective equipment.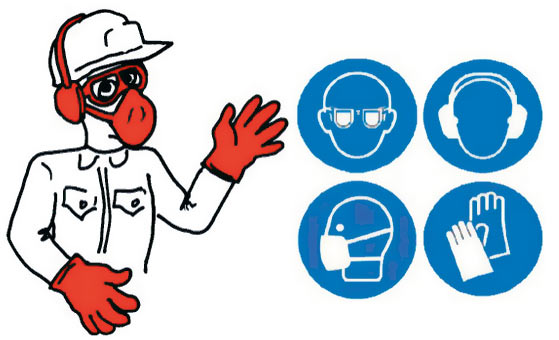 Never cut without protective equipment.




Use only for cutting wheels type 41, type 42.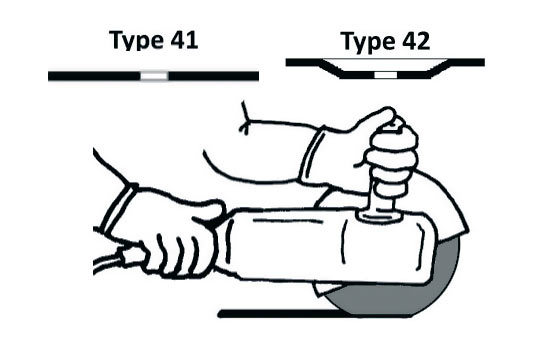 Do not use type 41 and type 42 cutting discs for grinding.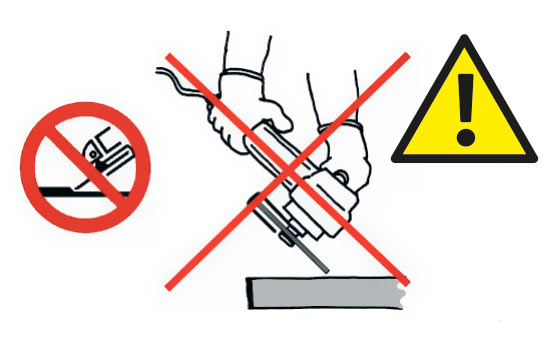 Use only for grinding wheel type 27.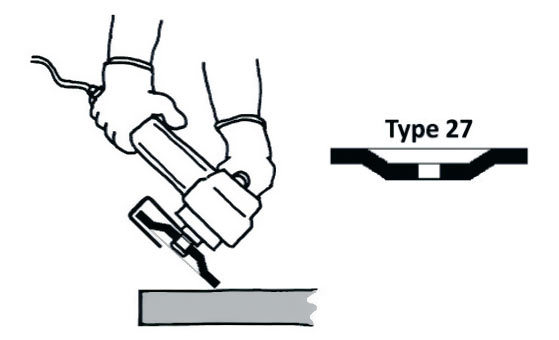 Do not use for cutting wheel type 27 unless specifically indicated.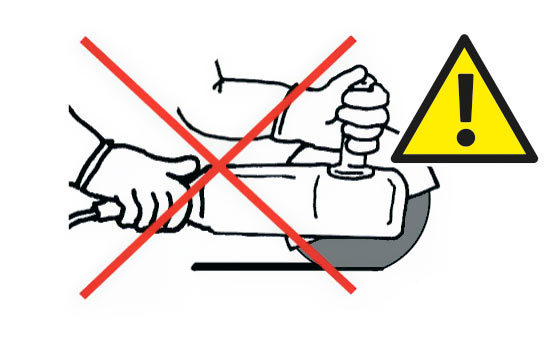 Always keep the cut-off wheel straight at a 90 degree angle and do not turn it while working.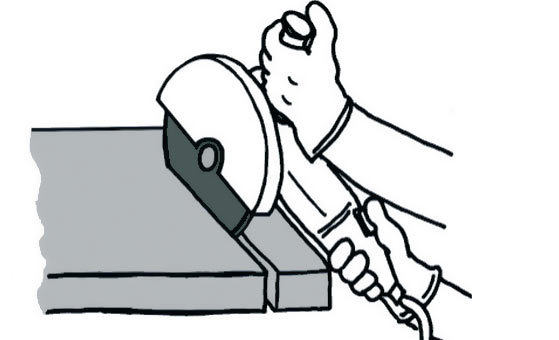 DO NOT twist the tool while cutting.




Keep the cutting tool loose.




Do not use excessive force when cutting.